De Rock around the Jukebox show 2007 Open air
De jaarlijkse Rock Around the Jukebox Open Air beurs werd in 2007 gehouden op zondag 29 april. Hier is een overzicht van wat er allemaal op de beurs te zien was.

Wurlitzer type 61 jukebox uit 1939.

Pitch and bat game speelveld - maar 20 euro.

Top Hit pitch and bat machine.

Two pinball machines with backbox animations.

Broncho pre-flipper flipperkast in mooie staat.

Deze This Shooting Gallery is iets dat je niet vaak in Europa ziet. Je schiet met plastic kogeltjes.

Bally Jumbo, een jackpot zonder rollen.

Gerestaureerde jukeboxen te koop: Wurlitzer en Seeburg.

Een mooie Wurlitzer 950 jukebox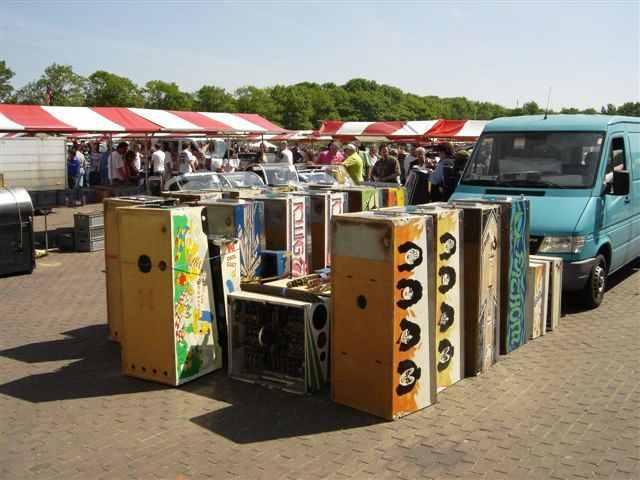 Deze verkoper had veel interessante flipperkasten bij: Bally Fathom, 2x Kiss, 2x Rolling Stones, Data East Simpsons, ..

Sega slot machine.

Telfa jukebox, made in Belgium.

Wurlitzer jukebox en flipperkasten: Gottlieb Gold Wings, Gottlieb Victory, Williams Strato-Flite, Star Wars ep1.

Gottlieb Roto Pool flipperkast

Rondeevoo woodrail flipperkast.

Shuffle bowler.

Seeburg 222 jukebox

Stern Monopoly, Williams Junk Yard, arcade games en jukeboxes.

Whoopie, Red Show flipperkast

Wurlitzer Atlanta 2 jukebox

Ami A jukebox
Williams Lucky 7 en Hot Tip flipperkasten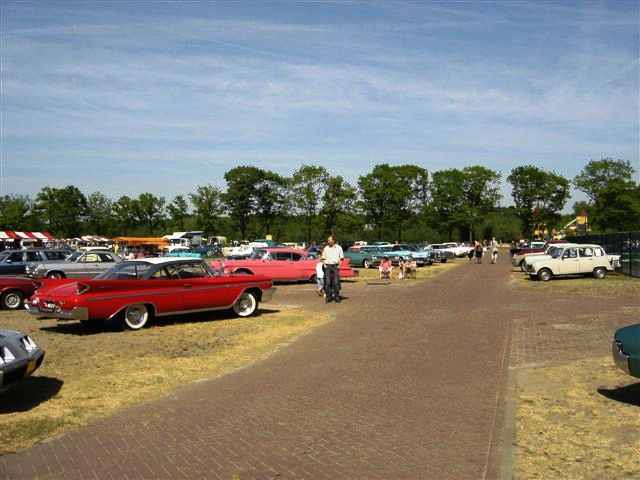 Aangezien ik mijn camera vergeten was, zijn enkel de eerste 6 fotos door mij genomen met mijn gsm. Alle andere fotos zijn gemaakt door Kris van Clapdorp, met dank.