Collector Show Genk 2007
This year the Collector Show moved from Hasselt to the city of Genk. The hall itself was much smaller, but the organiser told us there were more exhibitors present. Most people like the show at the new location, it's much more cozy.
There were the usual people that you see at every show. Pictures only show some details.. there was much more: a lot of jukeboxes, parts for jukeboxes (spare parts, wallboxes, ..). Collectibles in general, coca cola, vintage furniture, diners, .. Antique jackpots and slot machines, new pachinko and pachislo machines.

Outside the show hall was this original yellow cab, together with a Williams Taxi pinball.

At the entrance of the show all records sellers were together.

Oliver Stamann of Jukebox World had new repro parts for sale.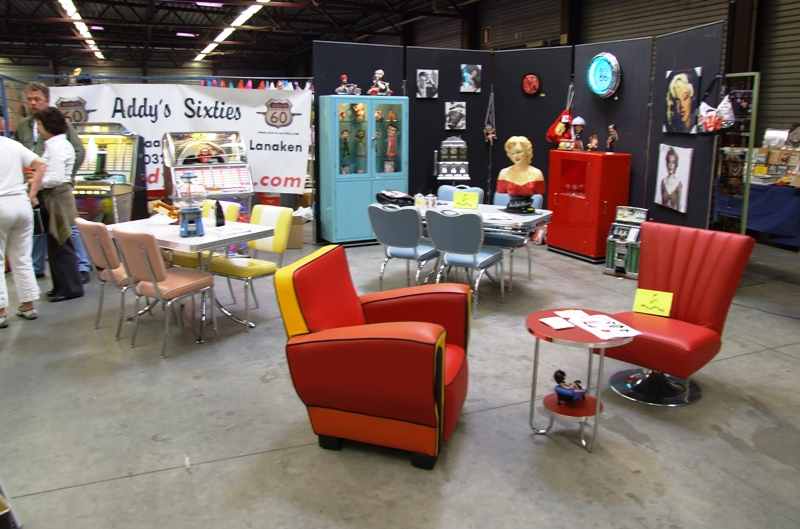 Some parts for sale from parted pinballs.. Backglasses from High Speed, Special Force Girls and Bally Truck Stop

A quite rare Chicago Coin Band Box. Beautifully restored.

Of course an original Vendo coca cola vending machine shouldn't be missing at a show like this.

Or an antique crane machine.

There were a lot of jukeboxes.. here's one seller. There were many more jukeboxes for sale, in different models and prices.

Vintage Playboy and other adult magazines.

General collectibles and vintage things..

At the back end of the show were some oldtimers, like this nice pink Buick.

A Coca-Cola miniature.

All types of wallboxes.

Wurlitzer jukebox

Wurlitzer jukebox