The Rock around the Jukebox show Open air 2012
It's probably almost 10 years we've been visiting this show, so don't expect many new things.
Not a lot of pinball machines or other arcade machines, even the number of jukeboxes seems to decrease.
A lot of retro lifestyle collectibles as always, that seems to stay popular.

Looking to rent an Airstream ? It's converted into a diner.

Ami jukeboxes

Like the last years, this swedish collector had made the trip again.

This seller had the most pinball machines for sale.

Bally Safari slot machine. Unfortunately with a broken glass.

Old Barbie dolls/

Williams Cue-T pinball machine

Enamel advertising of Delhaize Freres.

Jungle Lord and a Bally Captain Fantastic home-version backglass.
First time I saw that backglass as Bally home pinball machines are rare in Europe.

Mermaid and a Fun-phone

Vintage movie posters.

A nice restored 1940ies International Mutoscope Sky Fighter arcade game.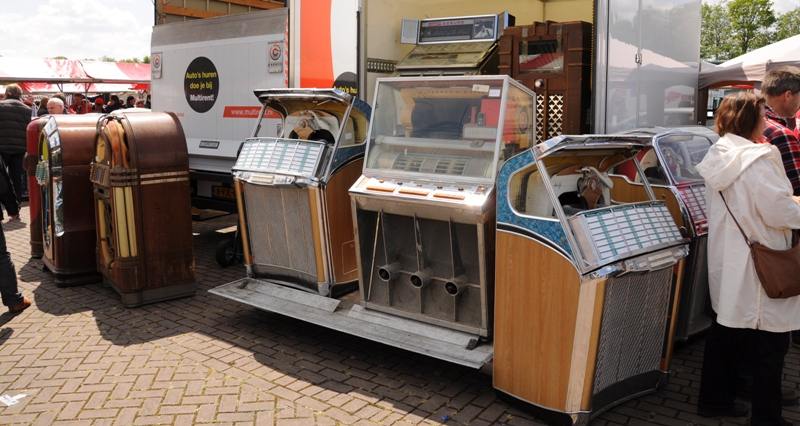 Restored Zundapp GTS50 motorcycles.

An overview of the oldtimers on the parking lot.